Salutorget´s Pop Up Champagne Bar
Grand Champagne conquers Helsinki!
The biggest champagne event in Northern Europe, Grand Champagne (19.-21. April, 2018), brings together thousands of champagne friends and and the top names in the field to Helsinki.
Salutorget Pop Up Champagne Bar 3.4.-28.4.2018
At Salutorget we are turning our Bar into a Pop-up Champagne Bar dedicated to Grand Champagne Helsinki 2018. Our sommelier, the Grand Champagne Challenge winner Deniz Löktas of 2017, has chosen his own favorites for a champagne menu he calls "Champagne Play list".
Our selection of champagne changes daily and always includes new surprises. Deniz's playlist includes Philipponnat, Jacques Lassaigne, Fleury, Ruinart, Frederic Savart, Egly-Ouriet, Bereche, Bourgeois-Diaz, Legras & Haas and Marie Court – whether you hear the sound of champagne in your glass?
To make the ringtone the best, we serve our champagne Lehmann Jamesse Prestige glasses designed by the famous champagne sommelier Philippe Jamesse.
Happy Hours
At Happy Hour, daily from 16 to 17.30 and from 20.30 to 21.30, you enjoy all of our champagne at -20%. Please note that amounts are limited, but new surprises will arrive along the way.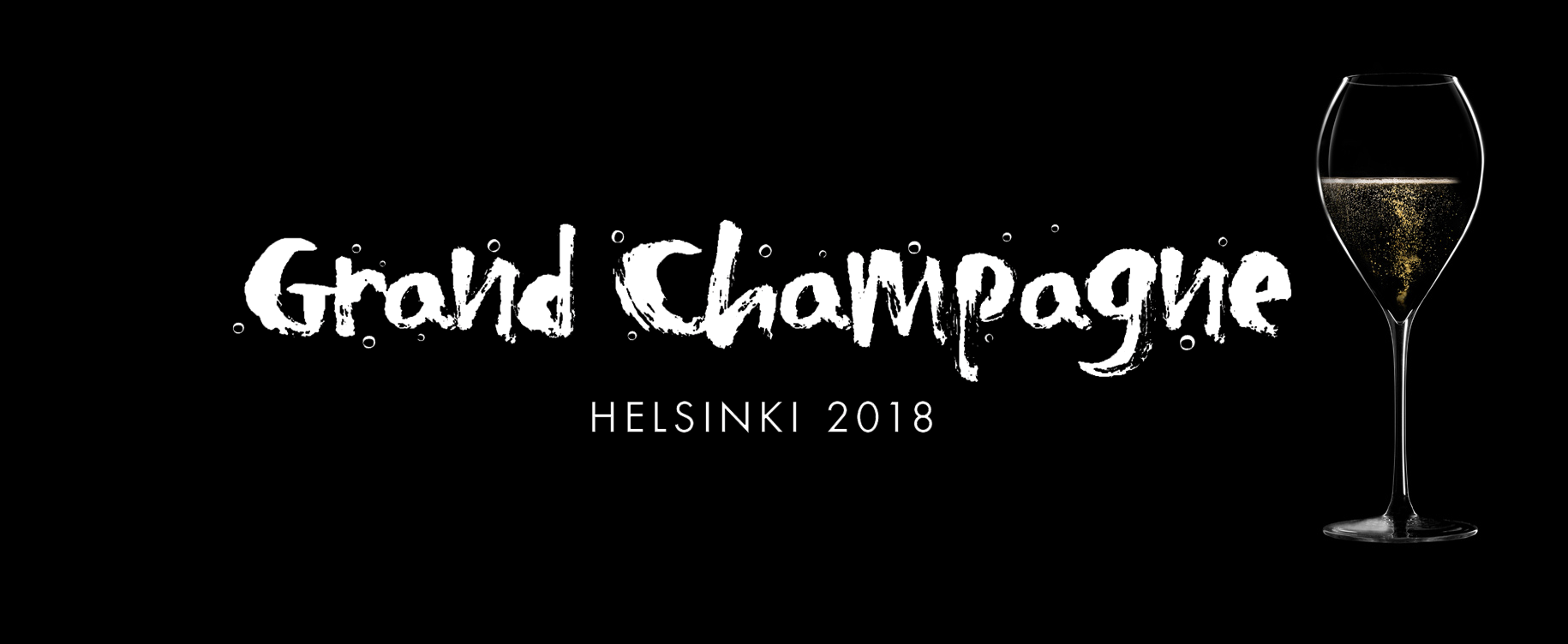 ENTRY FEE AND DIGITAL TASTING TICKETS

Gather a group of friends and spend a day savouring champagne!
A one-day's festival entry ticket costs 20 €.
The entrance fee includes Lehmann Glass Opale 21 champagne glass, which is distributed at the entrance.
Secure your place and avoid the queues at the entrance by purchasing your tickets in advance from Ceesta Shop's online store at a reduced price. Tickets will also be sold at the venue based on availablility. Age restriction: 18 years+
We use digital tasting tickets  as the method of payment for the champagne samples. Costing €2,5 each, the tickets  may be purchased at the venue.  The price of the tasting samples range from one ticket to six or more depending on the price category of the champagne. The poured portion is 4cl.